Toruń, 11-01-2015 Rynek Staromiejski
Funkowo i rockowo pod takim hasłem zagra Wielka Orkiestra Świątecznej Pomocy swój 23 finał w Toruniu.
Kolejna zbiórka na kolejny szczytny cel tym razem celem zbiórki jest utrzymanie wysokich standardów leczenia dzieci na oddziałach pediatrycznych i onkologicznych oraz godnej opieki medycznej seniorów.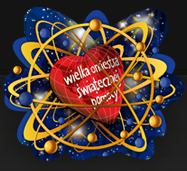 Rozkład Jazdy  
23 Finał Wielkiej Orkiestry Świątecznej Pomocy – 11 stycznia 2015 r.
Początek imprezy skierowany do dzieci i młodzieży, na scenie głównej w godzinach porannych odbędą się występy młodych artystów – zarówno dzieci jak i młodzież zaprezentują swoje umiejętności wokalne, taneczne i z pewnością nas zaskoczą.
10.30 – 11.20 Młodzieżowa Orkiestra Gminna z Obrowa + "Dzieciaki Śpiewaki" z Ogniska "Dom Harcerza"
11.20 – 11.25 konferansjer  
11.25 – 11.40 Ognisko Artystyczne "Wrzosy"
11.40 – 11.50 Defense & animacje  
11.50 – 12.10 grupa wokalna p. Dziwulskiego (Wrzosy lub Ognisko "DH")
12.10 – 12.15 konferansjer
12.15 – 12.25 Iluzjoniści  
12.25 – 12.35 Defense  
12.35 – 12.50 Kieruzal  
12.50 – 13.10 Oliwia Hejenkowska  
13.10 – 13.30 Mała Rewia
Dodatkowe atrakcje - od godziny 13 pokazy umiejętności Straży Pożarnej i PCK.
Ściskawka, czyli zebranie jak największej ilości ludzi w sercu namalowanym na płycie toruńskiej starówki.
Zabawy przy muzyce rozpoczną się już od godziny 15.00. Na toruńskiej scenie wystąpią:
Funkologia – zespół, który powstał w 2014 roku; mówią o sobie "Jesteśmy piątką młodych, uzdolnionych, toruńskich muzyków, którzy poszukując wokół siebie inspiracji, spotkali się w pewnej salce prób, aby zacząć przygodę z czymś zupełnie nowym." – Jak sama nazwa mówi, grają funk.
Trzy Maszty – toruński zespół, który gra szanty… jednak w trochę innej konwencji niż wszyscy. To rock marynistyczny! Zespół z naszego podwórka, który warto znać!
Przed Wschodem Słońca – "Zespół został założony w maju 2012 roku w Poznaniu z inicjatywy trzech młodych muzyków. Skład ma na celu przede wszystkim dobrą zabawę i wnoszenie w naszą "szarą rzeczywistość" pozytywnych wibracji wysyłanych przez sympatyczną sekcję rytmiczną i energiczną sekcję dętą." Muzyka, jaką grają to ska, punk i funk.
Manchester - Zespół z Torunia, założony w marcu 2006 roku. Zespół gra typową muzykę brit pop z domieszką punk rocka. W 2014 roku ukazał się trzeci album grupy promowany singlem "Zapominanie". Rok 2008 przyniósł im zwycięstwo w festiwalu TOPtrendy. Są zdobywcami wielu nagród.
Godzina 20:00 Światełko do nieba – czyli pokaz fajerwerków na toruńskiej Starówce, a zwieńczeniem Finału będzie występ gwiazdy:
Dr Misio  – "Zespół powstał w czerwcu 2008 roku. Gra on ostrego rock & rolla bez przebaczenia. Solidne brzmienie, ciężkie riffy, znakomite teksty Krzysztofa Vargi i Marcina Świetlickiego, do tego brak muzycznego kompromisu sprawiają, że to nowa i oryginalna propozycja nie tylko dla fanów rocka ale przede wszystkim ludzi poszukujących w sztuce intelektualnych wrażeń i refleksji, otwartych na formę i nie stroniących od wspólnej, niemalże rytualnej zabawy." To zespół, którego wokalistą jest Arkadiusz Jakubik, znany polski aktor. Grał m.in. sierżanta Bogdana Petryckiego w Drogówce czy Pawła Rosińskiego – ojca głównego bohatera filmu "Chce się żyć".
Każdy koncert poprzedzony będzie lisytacjami! Dokładne godziny występów zostaną podane wkrótce. Serdecznie zapraszamy! : )