Tenement "Under the Star"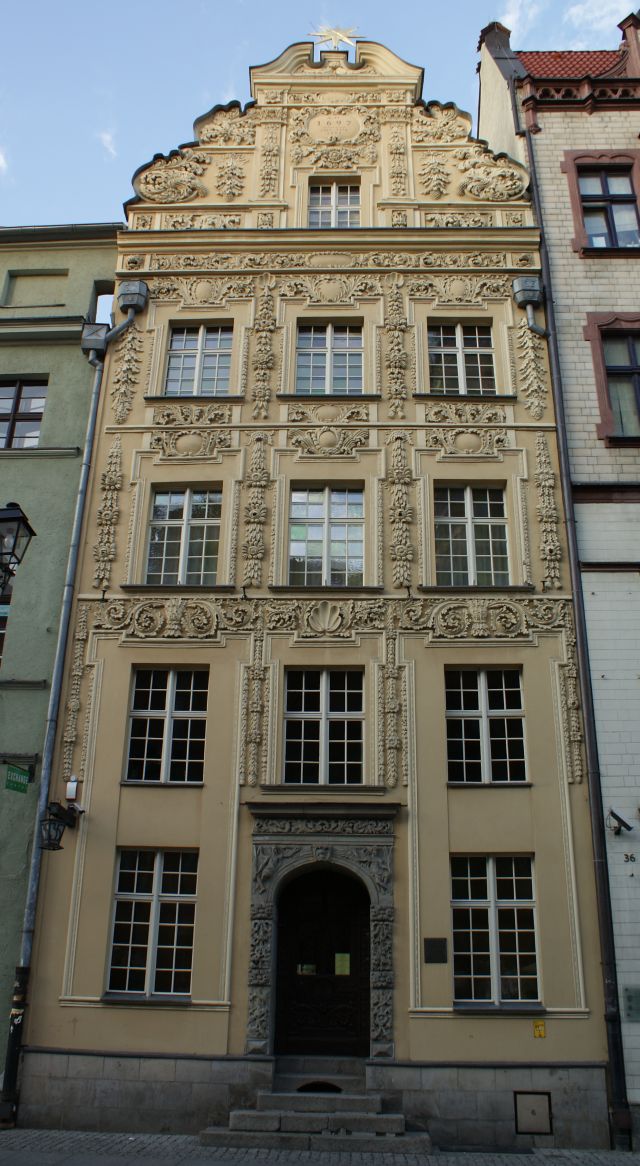 Richly decorated Baroque town house with carved door made ​​at the end of the seventeenth century. Owner of the property in the years 1495-1496 was Filip Callimachus called Buonaccorsi, Italian humanist and teacher of the sons of the Polish king Casimir IV Jagiellon.
Inside the building are situated palichromowane ceilings and a spiral wooden staircase with a spiral staircase called in Gdansk staircase adorned statue of Minerva of 1697 years.