Toruń, 23 styczeń 2016, godz. 20.00, CKK Jordanki.
cena biletu: 45 zł (miejsca nienumerowane)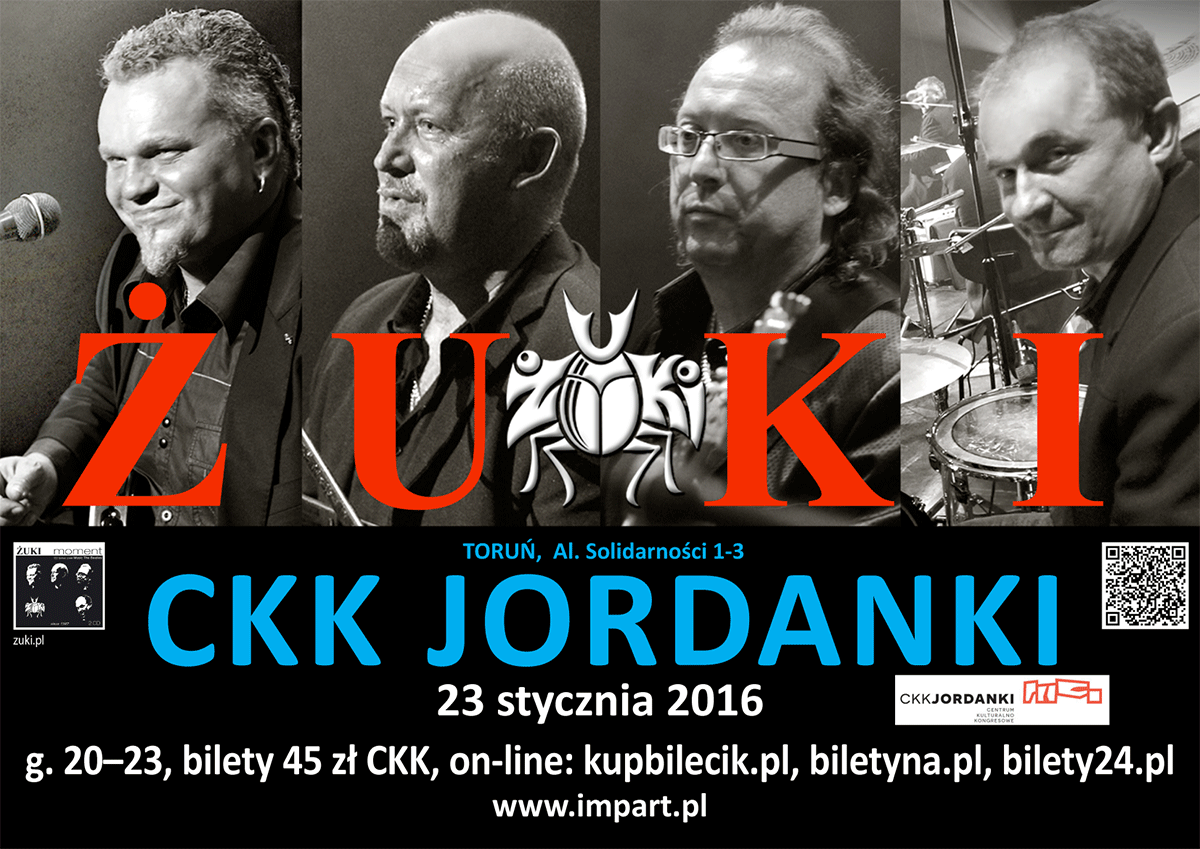 Od początku lat osiemdziesiątych w tym samym składzie: Piotr Andrzejewski (gitara, wokal), Adam Staniszewski (gitara, wokal), Marek Posieczek (gitara basowa, wokal), Jerzy Bołka (perkusja), popularyzują największe przeboje Rock`a lat 60 i 70. Głównie utwory The Beatles, której nazwę przejęli
w języku polskim oraz innych gwiazd tego okresu: Led Zeppelin, Free, Krzysztofa Klenczona, a także autorskie utwory.
23 stycznia 2016 roku wystąpią w Sali Kameralnej CKK Jordanki z muzyką The Beatles, Krzysztofa Klenczona i innych gwiazd rock'a we własnym zagrają również autorskie piosenki z płyty Moment/Music The Beatles.